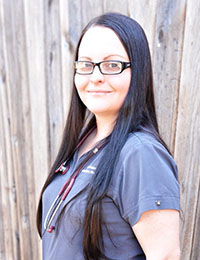 Kelsey - Practice Manager/RVT
Kelsey has been working in the field since 2005. Hospitalized patient care and assisting with surgery are what excites her about her job. She enjoys writing short stories, art projects with her daughter Elaine and spending time outdoors and at home with my daughter and husband. She has an Old English Bulldog, a rescued Husky, a rescued Bull Terrier, and 3 rescued cats that she cares for at home.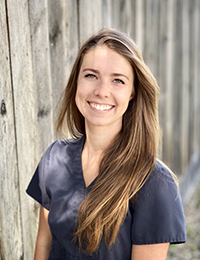 Rachel - RVT
Rachel has an Associate Degree in Veterinary Technology and has been working in the field since 2012. Rachel loves working with animals and great co-workers. Her personal interests include photography, working on the ranch, and spending time with family and friends.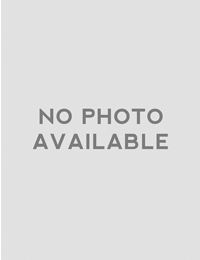 Sandy - RVT
Sandy received her bachelor's degree in animal health science, graduating top of her class in 1987. She has been working in the veterinary field since 1974 and received her Registered Veterinary Technician license in 1987. Sandy is a huge advocate for animals and their families. She loves that she can help keep pets healthy and care for them when they need help. Sandy is married and has two children. She loves the outdoors and in her spare time she enjoys riding horses, camping, hunting, and fishing.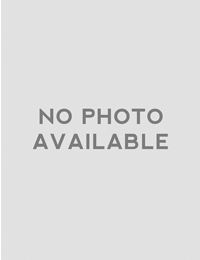 Tasha - RVT
Tasha has lived in Oakhurst her entire life. She graduated from San Joaquin Valley College in 2016 and is currently pursuing her bachelor's degree in Community Health at California State University, Fresno. Tasha has been an RTV since 2018 and loves all areas of care for animals, but the thing that excites her most is dentistry. She is passionate about proper oral health care for dogs and cats and enjoys educating our clients on the importance of oral hygiene for their pets. In her spare time, Tasha enjoys reading, watching movies, and hanging out with her two dogs, Goose and Ducky, and her three cats, Natsu, and Tarzan.
Did you know…
Tasha's dogs are odd mixed breeds. Goose is a Newfoundland/Dutch German Shepard mix and Ducky is an English Bulldog/Husky mix.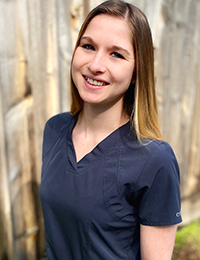 Mariah - Veterinary Assistant
Mariah attended Mariposa High School (2016), SJVC Associates Degree in Veterinary Technology (2017), and has 5 years of experience in the field. What excites her about work, being able to help and comfort pets when they need it the most. Mariah's interests include hiking, camping, road trips, and crafting. Mariah's family a husband, 1 cat (Kitty), 2 dogs (Dozer & Buzz), and a variety of farm animals. Mariah is in an externship at Fresno Pet ER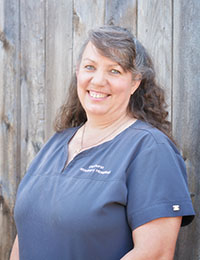 Shannon - Veterinary Assistant
Shannon moved to the Oakhurst area in 1977 and attended Yosemite High School graduating in 1990. After high school, she attended Jan Joaquin Valley College for Veterinary Technology. Oakhurst Veterinary Hospital began Shannon's career and dream of being a technician in 1991. She enjoys her busy life, especially her son Daniel. She has 4 dogs, 3 cats and a Pot Belly Pig named Isabelle.
Did you know…
Shannon's favorite thing about working at Oakhurst Veterinary Hospital is seeing the animals and making new friends.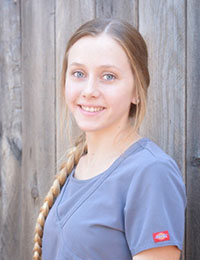 Taylor - Certified Veterinary Assistant
Taylor attended Oakhurst Community College, Animal Behavioral College (Vet Assistant course online), ACT Vet Assistant course online with 4 years of experience. What excites her about work is meeting a variety of animals, each with their own unique personalities. Taylor's interests include the outdoors (small hikes), animals (obviously), and trying new vegan food/products. Taylor is part of a family of 7 kids, grew up between Mariposa and Oakhurst (moved back and forth). Taylor is on a vegan diet, cruelty-free as much as she can.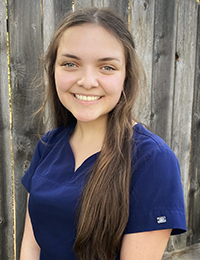 Taylor - Kennel Tech / Veterinary Assistant
Taylor attended Yosemite High School - class of 21, earning her Veterinary Assistant Certificate. Taylor started when she was 16, wanted to work in the veterinary field since she was 5 years old. What excites her about work, there's always something new to learn. Of course, she also loves seeing all the furry faces. Taylor's interests include the outdoors, summer, reading, and camping. Taylor has a cat named Maisie and can play the flute.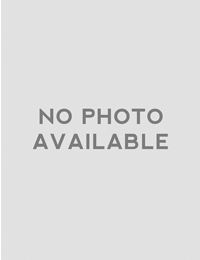 Melanie - Receptionist
Melanie is attending California State University, Fresno for pre-veterinary science. She is new to the veterinary field, but absolutely loves helping animals and their owners. She loves feeling like she is making a difference in their lives. Melanie's interests include training her animals, horseback riding, and playing the harp.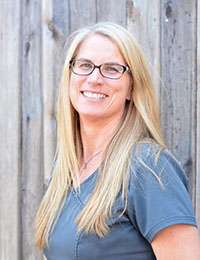 Stacie – Business Manager
Stacie grew up in Ahwahnee. She attended Fresno Pacific University, graduating with a BA in Management and Organizational Development in 1998. Stacie married Dr. Lazarcheff in 1999. They have 2 children, Gabby and Wyle, a German Shepherd named Stark, an Australian Shepherd named Meg and 2 cats, Rod and Kit. In her free time, Stacie enjoys playing tennis, camping and spending time with her family.
Did you know…
The Hawksworth Tree, a giant Sequoia in Nelder Grove, is named after Stacie's Grandparents.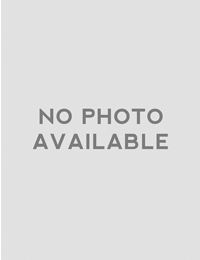 Cat - Kennel Assistant
Cat is a military spouse preparing for deployment in 2023. She is currently enrolled in the Vet Tech Program at Penn Foster and loves working on her friend's ranch where she is learning how to take care of the horses. In her spare time, Cat enjoys reading and writing and hopes to one day open her own ranch rescue facility.
Did you know…
Cat's pets have included a Beta Fish and an Apple Snail.