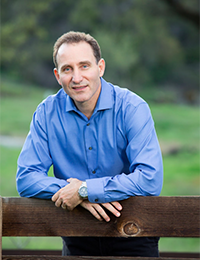 Kevin D. Lazarcheff, DVM
Dr. Lazarcheff is a native of Reno. He attended the University of Nevada, Reno, where he received a Bachelor's of Science in Veterinary Science. Following his graduation from the University of Missouri College of Veterinary Medicine in 1993, Dr. Lazarcheff opened a small animal practice in Reno, NV.
Dr. Lazarcheff has practiced both small and large animal medicine over the years, practicing in Nevada, California and Washington. Before acquiring Oakhurst Veterinary Hospital in April 2017, Dr. Lazarcheff practiced Emergency and Critical Care Veterinary Medicine in the Central Valley. He was the previous Governor of District 5 and Past-President of the California Veterinary Medical Association and is currently a member of the Multidiscplinary Committee for the California Veterinary Medical Board.
Dr. Lazarcheff and his wife, Stacie, were married in 1999 and have 2 children. When not in the office, Dr. Lazarcheff enjoys camping, running and gardening and spending time with his pets.
Did you know…
Both of Dr. Lazarcheff's parents were professional wrestlers.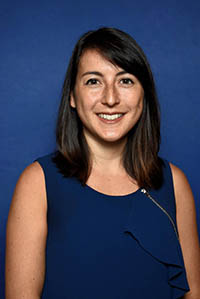 Alison Rice, DVM
Oakhurst Veterinary Hospital is pleased to announce the most recent addition to our team, Dr. Alison Rice. She is a local, born and raised in Oakhurst, and attended Glacier High and Oakhurst Community College. Her passion for animal care started young when she and her family tended to their small hobby farm replete with chickens, goats, horses, and a donkey. Rice went on to complete her undergraduate studies at Andrews University in Michigan and later, at UC Davis, where she earned her degree in Animal Science. She continued on at UC Davis School of Veterinary Medicine, earning her Doctor of Veterinary Medicine degree in 2022.
"As our community and practice grew, we were actively seeking another veterinarian," said Oakhurst Veterinary Hospital owner, Dr. Kevin Lazarcheff. "Welcoming Dr. Rice to the hospital is an amazing addition that will benefit the practice as well as our clientele."
Dr. Rice looks forward to working in her home community caring for all of our precious pets. Most of her experience is with cats and dogs but she also enjoys working with larger animals like sheep, goats, and pigs. Her special interests are animal disaster relief and animal physical therapy and rehabilitation.
Dr. Rice is married to Peter Rice, another Oakhurst native, who works in finance. They both enjoy exercising, exploring, and eating! They are expecting their first child in December.